My.Audio: Weniger ist Mehr!
In der heutigen Zeit, in der es unzählige Optionen, Playlists und Empfehlungen gibt, kann man sich fragen: Was ist, wenn ich einfach nur guter Musik lauschen möchte mit nur einer einzigen Option? Entdecken Sie My.Audio Zwei, wahrscheinlich der minimalistischste Radioplayer.
Jetzt neu! Mit Regenbogen 🌈 Farben!
My.Audio Zwei beinhaltet die besten, sorgfältig ausgewählten Schweizer Radiosender: Alles, was Sie tun müssen, ist einen Knopf zu drücken:
Beim Öffnen der App beginnt die erste zufällige Station automatisch zu spielen
Tippen Sie auf die Pausetaste, um die Wiedergabe zu stoppen
Tippen Sie zweimal auf die Pausetaste, um zum nächsten, zufälligen Radiosender zu wechseln
Seit Version 4.1 können Sie auch Airplay verwenden und den aktuellen Stationsnamen im Kontrollzentrum anzeigen.
Weniger ist mehr! Geniessen Sie eine stressfreie Musikwelt und lassen Sie sich von My.Audio Zwei inspirieren. Probieren Sie es jetzt aus!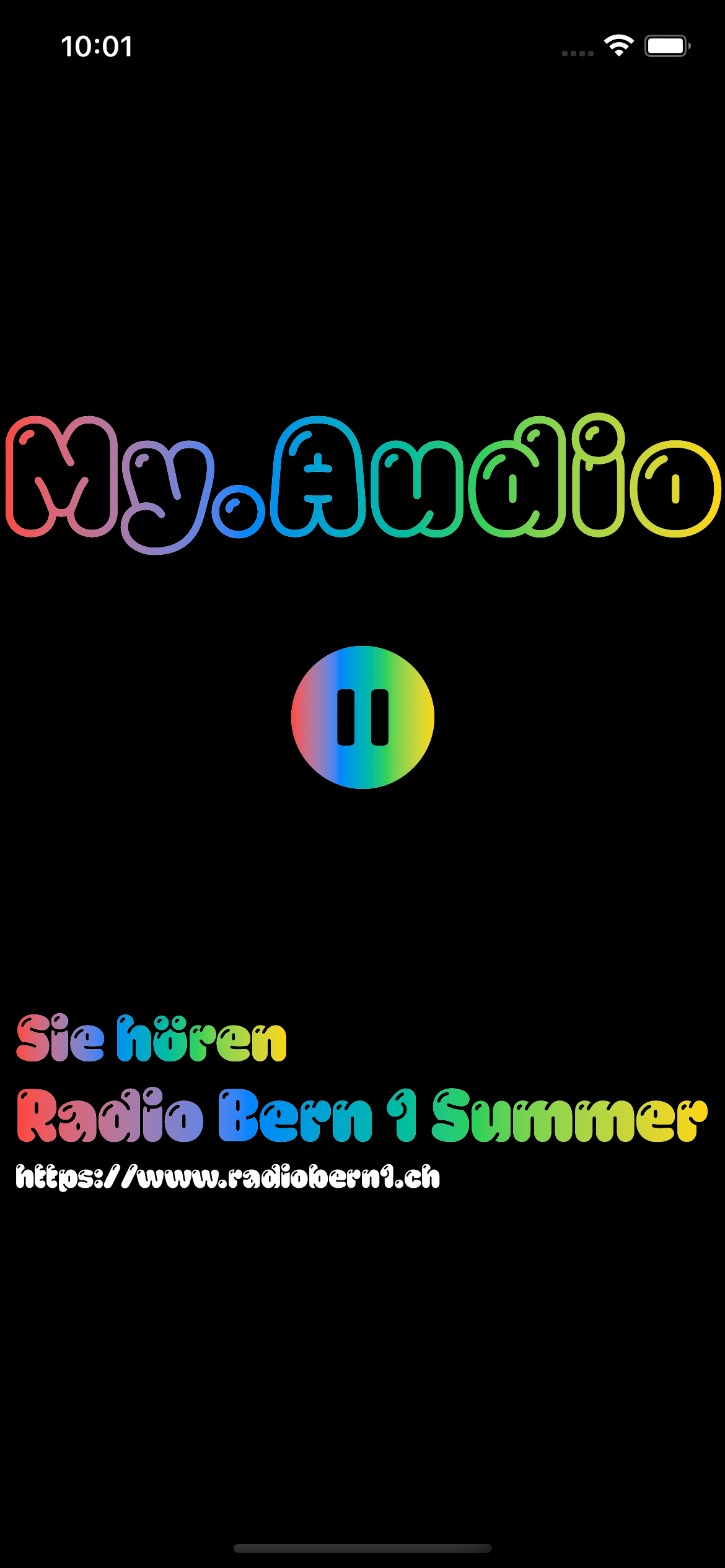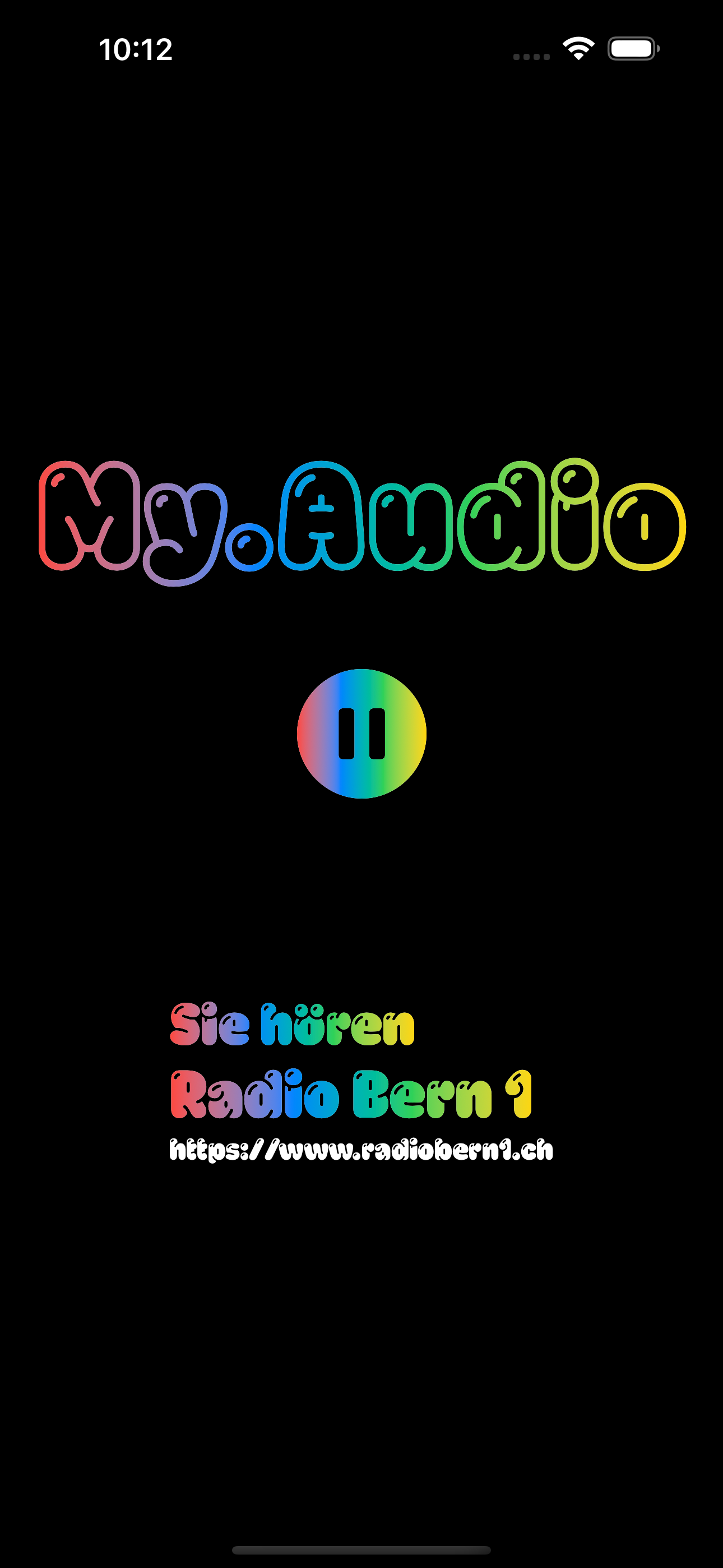 My.Audio: Less is More!
In today's world, with countless options, playlists, and recommendations, one might wonder: What if I just want to listen to good music with only a single option? Discover My.Audio Two, probably the most minimalist radio player.
Now new! With rainbow 🌈 colors!
My.Audio Two includes the best, carefully selected Swiss radio stations: All you have to do is press a button:
When opening the app, the first random station automatically starts playing
Tap the pause button to stop playback
Double-tap the pause button to switch to the next, random radio station
Since version 4.1, you can also use Airplay and view the current station name in the control center.
Less is more! Enjoy a stress-free music world and let My.Audio Two inspire you. Try it out now!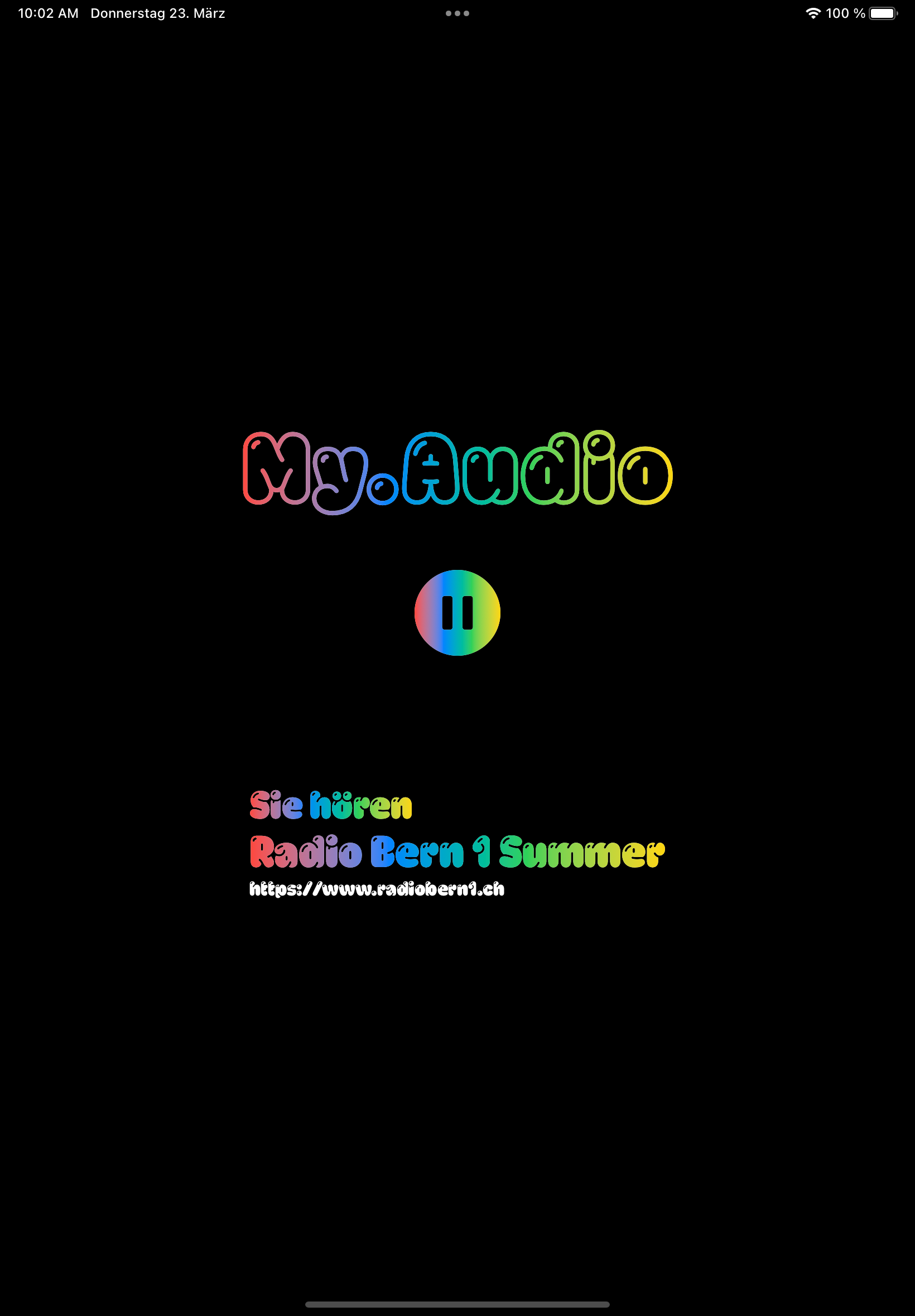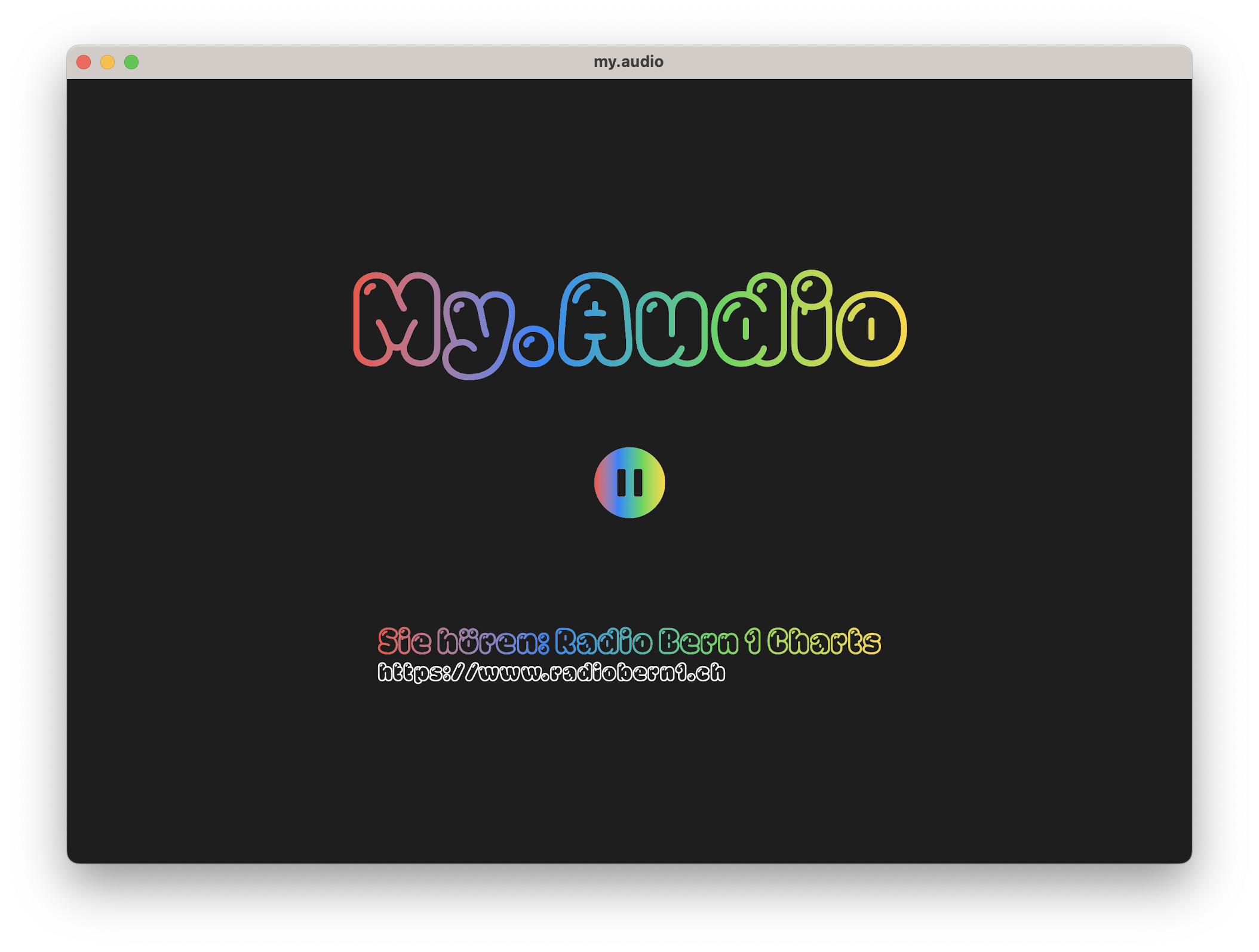 My.Audio Navbar for MacOS 🖥️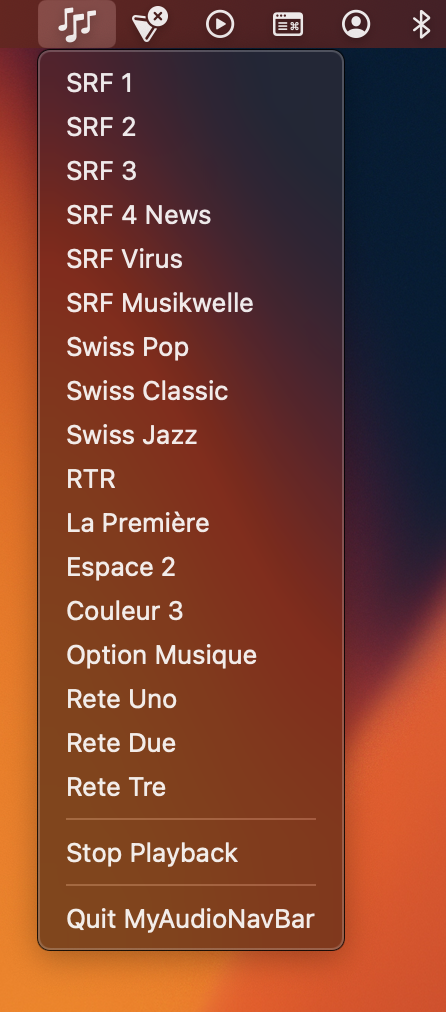 Introducing our new macOS menu bar app for My.Audio! Enjoy a seamless experience with features such as:
🎙️ Listen to your favorite radio stations
⏯️ Pause and resume playback
🚫 Stop playback
👨‍💻 Minimalistic UI
💾 Legacy Hardware friendly (works from MacOS 10.13)
List of stations:
📻 SRF 1
🎵 SRF 2
🎶 SRF 3
📰 SRF 4 News
🎧 SRF Virus
🎼 SRF Musikwelle
🇨🇭 Swiss Pop
🎻 Swiss Classic
🎷 Swiss Jazz
🌄 RTR
🇫🇷 La Première
🎨 Espace 2
🎸 Couleur 3
📻 Option Musique
🇮🇹 Rete Uno
🎶 Rete Due
🎵 Rete Tre
This simple macOS menu bar application streams internet radio using AVPlayer and displays the currently playing station in the menu bar.
Other pages
last update: Apr 2, 2023